Precision Linear Stage
Cost Effective Rack-Pinion Linear Stage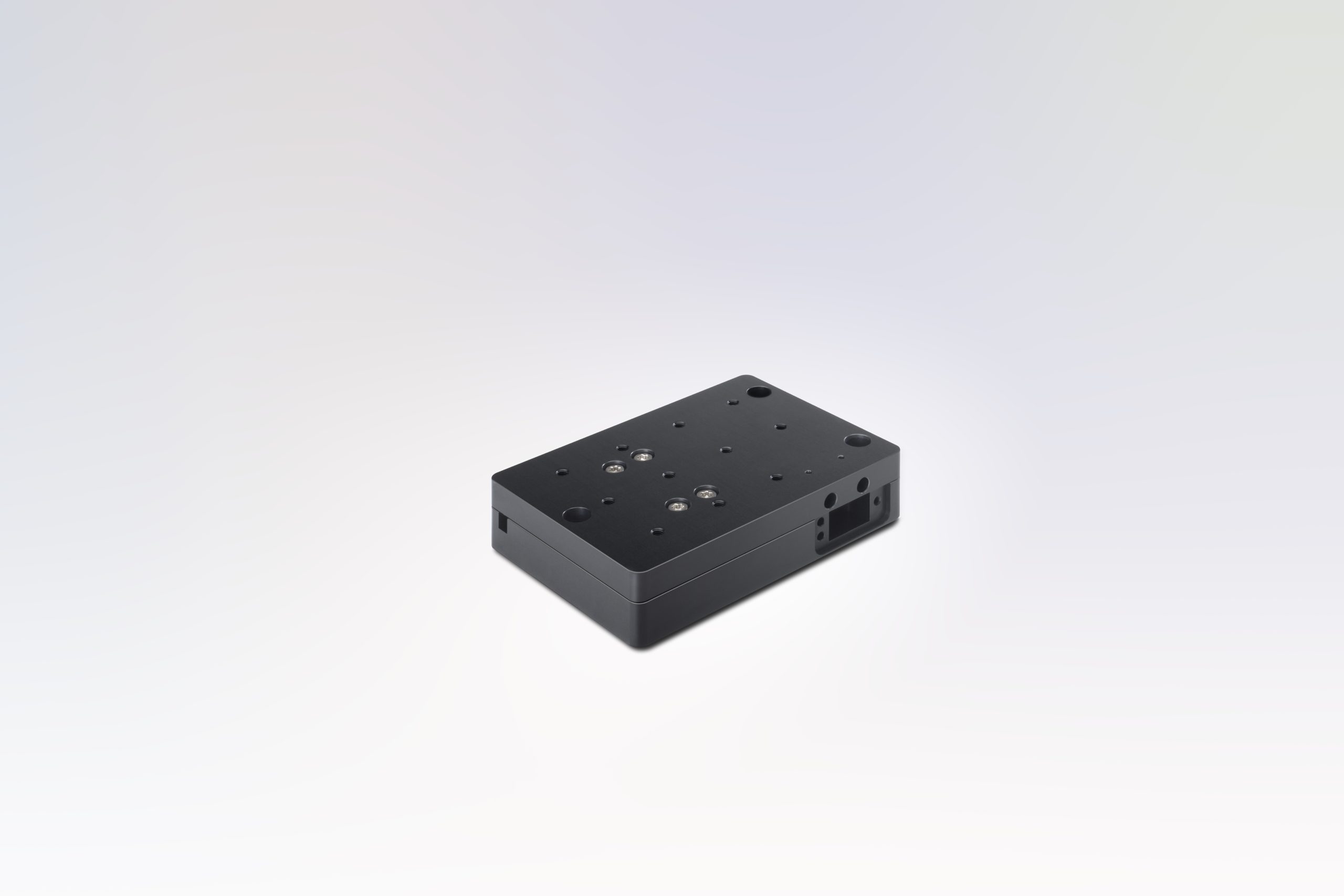 Details
Travel range 12.5 mm
---
Max Speed to 10 mm/s
---
Bidirectional repeatability to 10µm
---
Vertical or horizontal use
---
Long life recirculating linear ball bearing guides
MX_079 – 9000 – 12.5
Long live recirculating linear ball bearing guides are distinguished by a beneficial combination of high load capacity, lifetime, maintenance-free operation, and guiding accuracy. This make the MX_079-9000 family an attractive solution for cost effective precision industrial applications.
DC motor with integrated rotary encoder
Fields of application
Industry and research, microscopy, optical devices.
| | MX_079 – 9000 - 12.5 | | | Unit | Tolerances |
| --- | --- | --- | --- | --- | --- |
| Motion and position | | | | | |
| Active axis | X (Z with gravity compensation) | | | | |
| Travel range | 12.5 | | | mm | |
| Integrated sensor | Rotary encoder | | | | |
| Equivalent sensor resolution | 60 | | | nm | |
| Min. incremental motion | 1 | | | µm | Typ |
| Unidirectional repeatability | 3 | | | μm | Typ |
| Bidirectional repeatability | 8 | | | μm | Typ |
| Pitch | 100 | | | µrad | Typ |
| Yaw | 100 | | | μrad | Typ |
| Horizontal Straightness | ±3 | | | μm | Typ |
| Vertical Straightness | ±1 | | | μm | Typ |
| Max Speed | 10 | | | mm/s | |
| Mechanical properties | | | | | |
| Load capacity in Z | 10 | | | N | |
| Drive properties | | | | | |
| Drive type | DC motor | | | | |
| Mischellaneous | | | | | |
| Housing material | Aluminium black anodized | | | | |
| Operating temperature | 18-28 | | | °C | |
| Humidity | 20-80% | | | | |